Continuing my skirmish against single use plastics (how I describe my small effort in the larger war on waste movement) I'm ditching plastic straws.  Single use plastics have a super short lifespan relative to the hundreds of years they take to breakdown in landfill and the damage they do to ocean eco systems.  Every plastic straw that was ever created still exists.  Obviously the best option is to not use straws but there are also glass, bamboo and stainless steel re-usable alternatives – brilliant!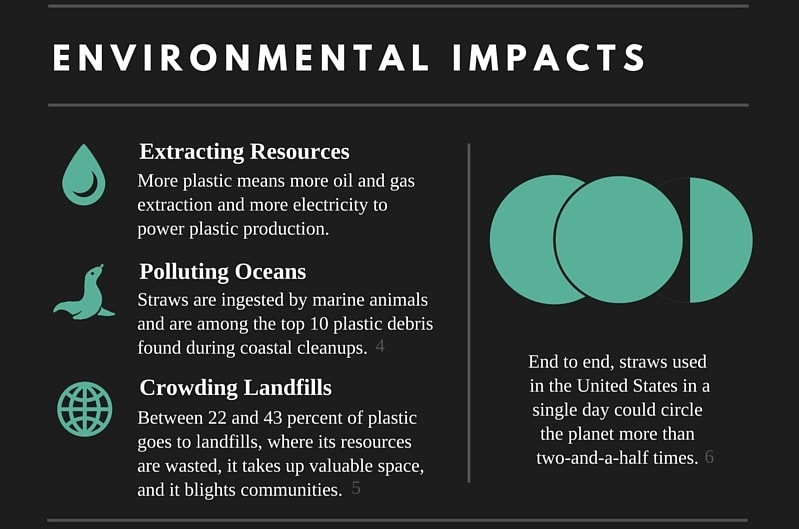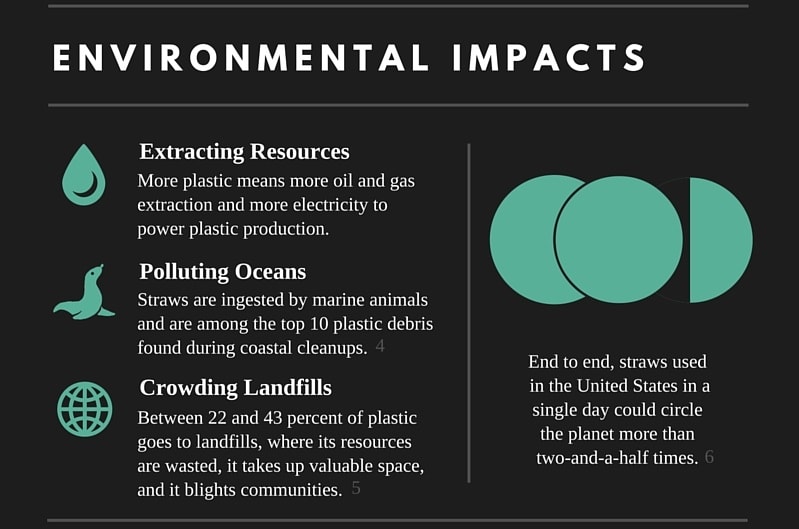 So I got our household 3 stainless steel straws, one for each of us.  At home it's easy enough to give them a quick rinse then drain after use but I was stuck with how best to transport them home when used out and about.  And more importantly transport them home after using them without leaving dregs in my handbag (gross) or putting them in the nappy bag (grosser).  I set out to sew some kind of straw sleeve and found inspiration on my baby's butt:  The Polyester PUL (PolyUrethane Lamination) material used on the outside of her cloth nappies is waterproof, washable and food safe.  It's used to make wet bags (to store wet bathers after swimming or wet nappies when you're out an about) and food pouches (to replace sandwich bags and gladwrap).  Technically not the most biodegradable or environmentally friendly material known to man but it is going to be used a gazillion times so the guilt reduces.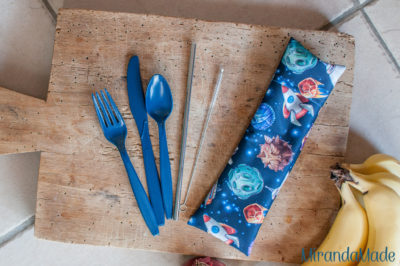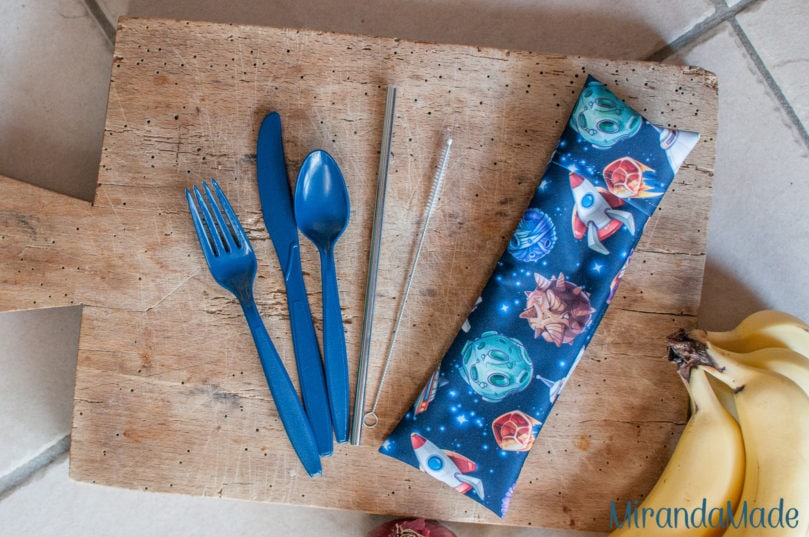 It made sense to include some cutlery in the kit.  Although tempting to head to the op shop and up cycle, the cutlery needed to be light weight and easy to carry everywhere in the handbag.  After some magic from Google I found 100% recycled plastic cutlery by Preserve which "can withstand hundreds of uses and repeated trips through the dishwasher" and is itself 100% recyclable – awesome!
I narrowed down my straw options:  I decided on the slim straw because it works just fine with a smoothie and it doesn't deliver non-smoothie liquids too fast like I find the wider ones do.   I went with stainless steel because durable and light weight and I've had no issues with frostbite when consuming frozen drinks.  I also went straight versus bent because I prefer them and the pouch width wouldn't be affected.  The straws come with a handy brush to clean them if they get super mucky that I haven't had to use yet – touch wood! (Admittedly I've not left a used straw forgotten in my bag for days yet either… which may contribute to lack of brush use…).  Hot tip: I've been told the brush is also handy for cleaning kid's sippy cups.
A pouch pattern was devised and a test pouch or two sewn.  A few changes to the dimensions and I was ready to sew for real.  Combining my frugal shopping budget with my hippie save the world attitude plus my love of DIY my friends and family all got a set for Christmas! I did have to explain the purpose of the set to many of them as I obviously did not inherit my environmental awareness plus I didn't get time to create and print the tag I wanted to include that would explain it all as I was too busy sewing…
After some great feedback I've decided to create more and list them on Etsy because they really are handy and I really do want to save the world.  Specially now I've got a kid to leave it to (the world that is – not the straw and cutlery set)…
You can purchase your EcoEatz kits from my Etsy shop MirandaMadeAU.  The set includes a 6mm straight straw (food grade stainless steel, dishwasher safe), a cleaning brush for the straw plus a knife, fork and spoon (recycled plastic, dishwasher safe, recyclable) all in a printed Polyester PUL pouch (food safe) approx 24cm x 7cm sewn by me!
Oh and if you're interested you can read the other steps I took to reduce my waste on the first blog: small changes to save the world.  And for more info on the evils of plastic straws checkout: Straws: Why they seriously suck.  How do you save the world?  Are straws on your agenda?