I've had the most epic of epic weekends and have the bruises to prove it!  I've also learnt a lot.  And also epically, it fits under all of my blog categories: photography, roller derby, parenting… I reckon I can squeeze in a gender stereotype reference and we're all covered!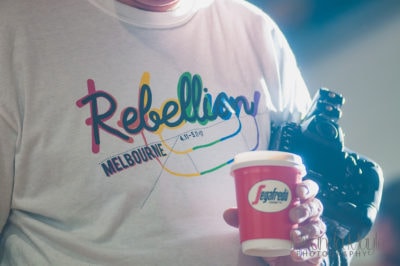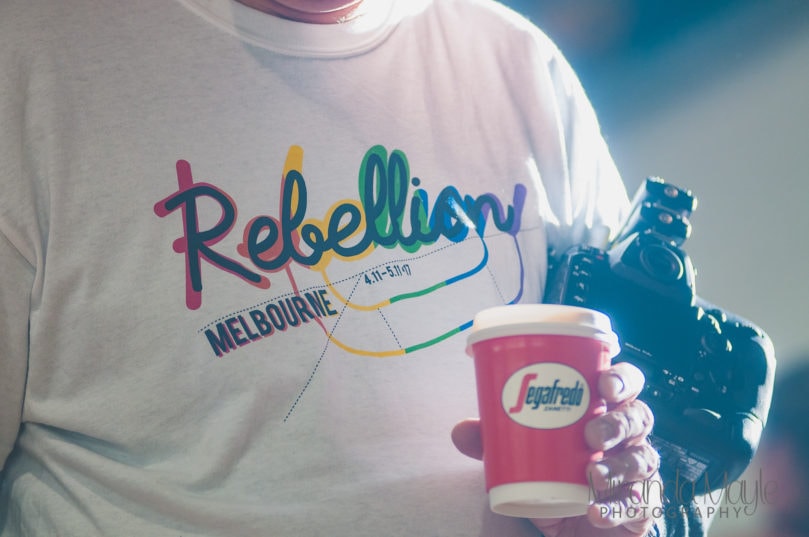 The Rebellion Melbourne roller derby tournament brought together 6 division one and 10 division two teams, from across Australia, to battle it out for glory and some shiny trophies.  Our league submitted our A travel team, the Sirens into Div 1, and our B team, the Banshees, hooked up with Diamond Valley Roller Derby to form the Valley of the Banshees team to tackle Div 2.  This weekend also had the Women's Flat Track Derby Association (WFTDA) championships running in Philly over in the US, to determine the number one team in the world (nope – my league did not attend.. well actually one member did: in the audience…)
I love watching derby at its highest level of play and purchased my WFTDA champs watch pass months in advance with so much anticipation.  Our wedding vows included:  "Will you promise to be available to watch the American derby playoffs whilst she yells at the TV, at obscene hours of the morning?" so you can see it pretty darn important to me.  You learn a heap just from watching, its obviously entertaining, plus Australia's own Victorian Roller Derby League (VRDL) were hot contenders for the Hydra (the trophy) this year after coming 3rd the last two years.  VRDL are already huge winners in my eyes.   The league pioneered derby in Australia, making it much easier for other leagues to start up and be successful.  They are world leaders in skills, drills and strategy and with generous spirits share that knowledge.  It's amazing to be involved in a sport that has top athletes and coaches on our doorstep, where we're not a couple of years behind or have to bring out overseas talent.  And most importantly they are so inspirational.  You know they are extraordinary but not such that they magically made it – you've seen them work so hard over time.  It allows you to believe it could be you (if you choose to put in that level of dedication).  Plans to cheer on amazing derbies = winning!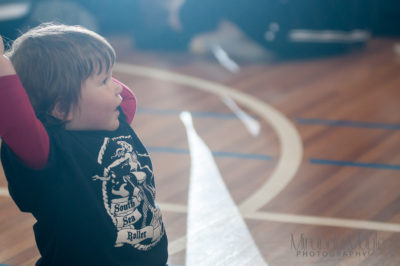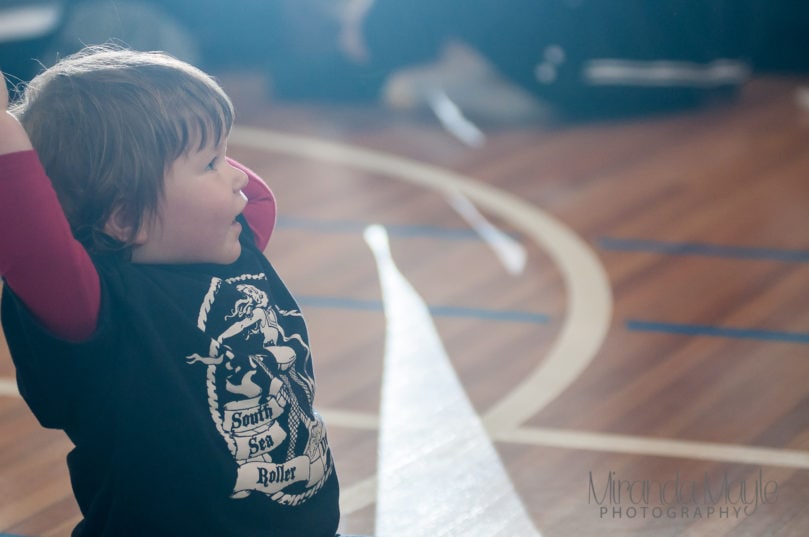 So my weekend initially looked like – watch derby online streaming WFTDA champs from 1am til 11amish Sat, Sun and Monday.
Then I added: play 2 games of derby on Saturday 3:15pm and 7:40pm, 1 game on Sunday with the time dependent on the outcomes of games 1 and 2.  I was also honored to be one of the team's captains this time around, so slightly more pressure and paperwork required.  Humbled and so proud to be a co-captain = winning!
Then the wonderfully talented husband signed on as head photographer for the tournament, meaning we had to be at the event from beginning (early) to end (late) each day.  Did I mention the venue is 1 hours travel away from us?  So purchased additional mobile data, so I could stream the WFTDA champs games to my phone whilst at the more local tournie =winning!
Then because I realised I'd already gone too far – I signed on as at tournie photographer too.  I wouldn't be shooting the entire time as I was playing, but hoped to get some shots in around my games and give some lens loving to my beloved Banshees.  Have been perfecting the back carry with the baby so that the bigger lenses required for derby won't boop her on the head whilst I'm shooting = winning!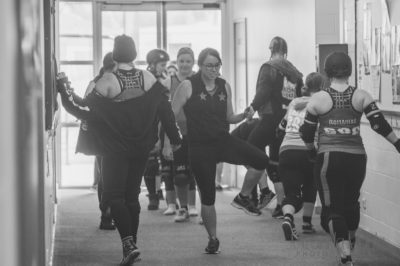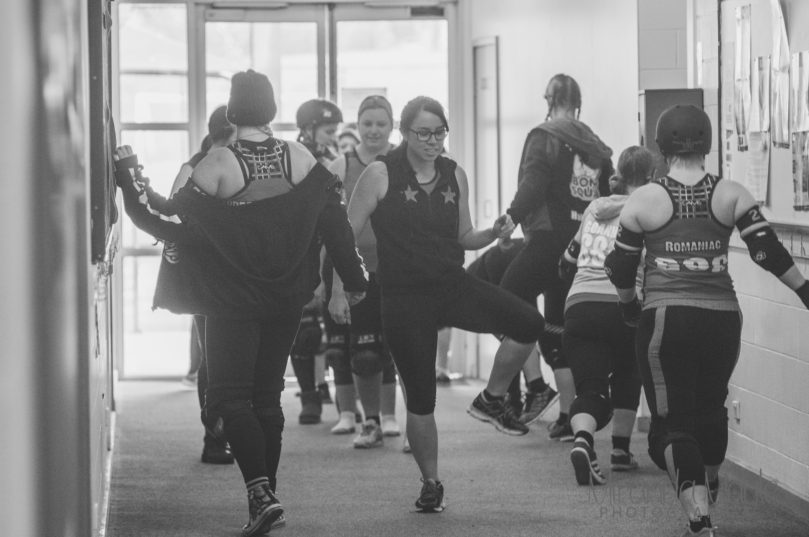 Then, because I'm an over achiever obviously, I sprained a ligament the week prior.  Go to the physio and am able to train and play with an ankle covered in copious amounts of tape = winning!
Then the baby got a cold (the silver lining got a little dulled here…) The nights prior to champs she was up all night without me having any derby to watch – and then came good about 2am of the first night of champs aka the night before Rebellion… so 3.5 hours sleep for me the day before the tournament… nope.. how about the baby feeling a bit better = winning?
The Baby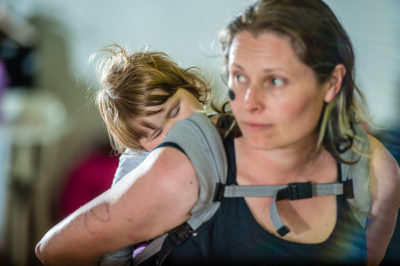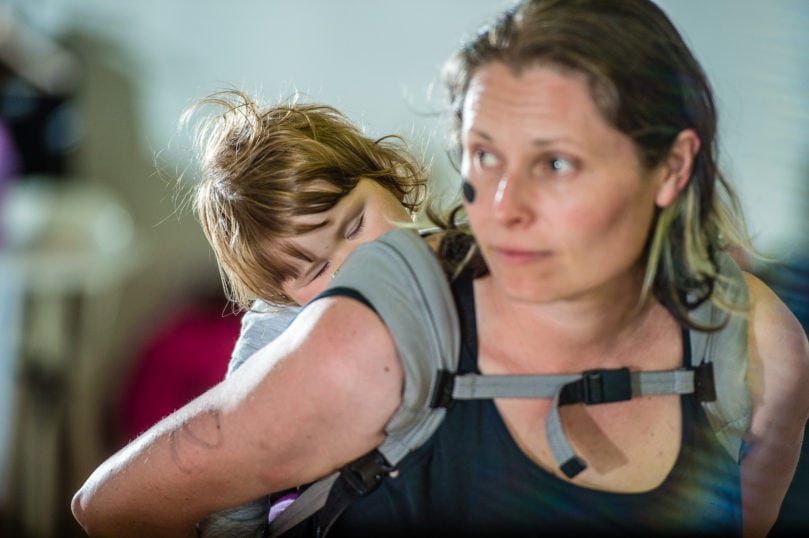 I am so proud of the baby this weekend.  These were horribly long days, she wasn't in perfect health, and the crowds, whistles etc had the potential for total over stimulation.  Not only did she take it all in her stride, but she became a crowd favorite with her duckface and derby hand signals.  Seriously there is nothing cuter than an infant who can 'call it off' or signal 'no pack'.  Having a baby carrier, as usual, is a life saver.  Having crowds and a derby track means constant supervision when she's out and about on the floor.  If I wanted to actually watch a game, she needed to be in the carrier – yeah I have to walk around, but I get to see the action. In hindsight I probably should've used the pram a bit more because her sleeping position in the back carry is horrifying but I'm still very pram adverse…  She really only cried once all weekend and it was totally my fault. I went to take her out of the back carry onto a cushion, and her head missed the cushion!  So much mummy guilt.  Lesson learnt: next time just ask for assistance. Idiot.
The Photography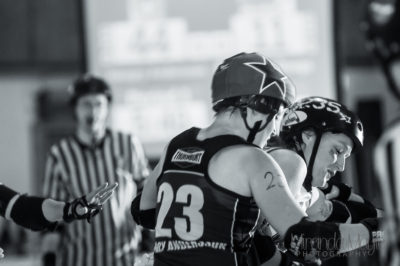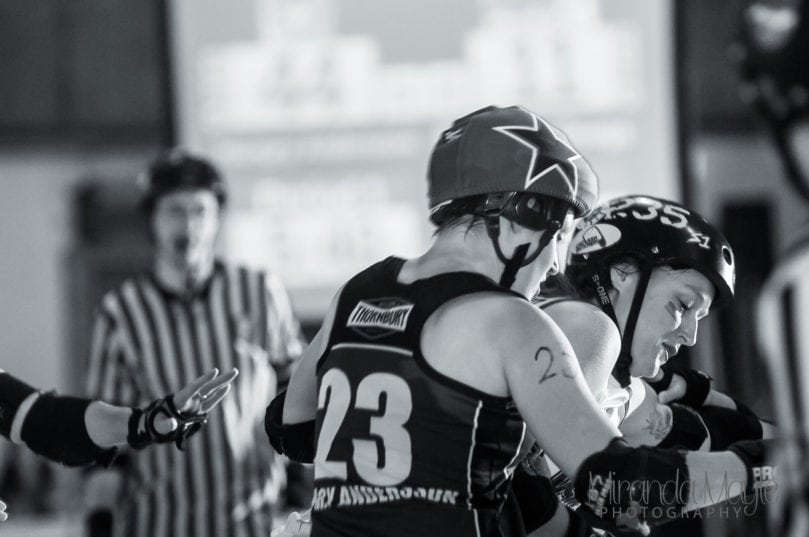 I do enjoy roller derby photography.  My style is heavily influenced by my husband's style of sportraiture (sports portraits) capturing emotions and personalities on track versus just the action.  For this, I like to get in close, inside the track, and was not able to this time around whilst wearing the baby (tournament decision for safety – which is fair enough) so it took me a little time to change up my mindset and get into the groove.  I went in with unrealistic expectations on what I could achieve with the baby in my care and the husband as tournie head photographer.  He needed to cover games on both tracks, off track action and ambiance and edit and upload the entire day.  He did an amazing job (and produced amazing images as usual) and understandably wasn't able to take the baby much.  Whilst a 40 min family portrait shoot is totally doable with just Riley and myself, my expectations on what I can achieve on a full day whilst baby wrangling have been seriously adjusted.
The Derby
So we lost all of our games and came last…  I'm so proud of our first loss – the half time score was 93 to 39, we made some hard decisions and changed things up for a great comeback to bring it within 19 points.  Our second loss was so disappointing.  We played a team that we'd always beaten until recently, and to whom a few of our top skaters had transferred to.  To be honest, they had won the game before we even rolled onto the track, we were just not mentally prepared to win.  I'm not taking anything away from our opponents, they deserved to win, have been working hard and their skills have advanced greatly this year.  They just didn't deserve to win by 300+ points.
We came into our final game for 5th/6th place missing 3 of our high rotation players – injury, family commitments and going to the hospital with their girlfriend who was injured in a proceeding game.  I am loathe to say a single person is responsible for a win or loss, but in this case, the absence of three skaters did have an impact.  I actually fouled out of this game (accruing 7 penalties – 3 I agreed with, 2 I believe were the incorrect type of penalty but still deserved and 2 I whole heartedly disagree with!) Fouling out is 🙁 but as there were only 20 seconds remaining in the game  🙂 = winning!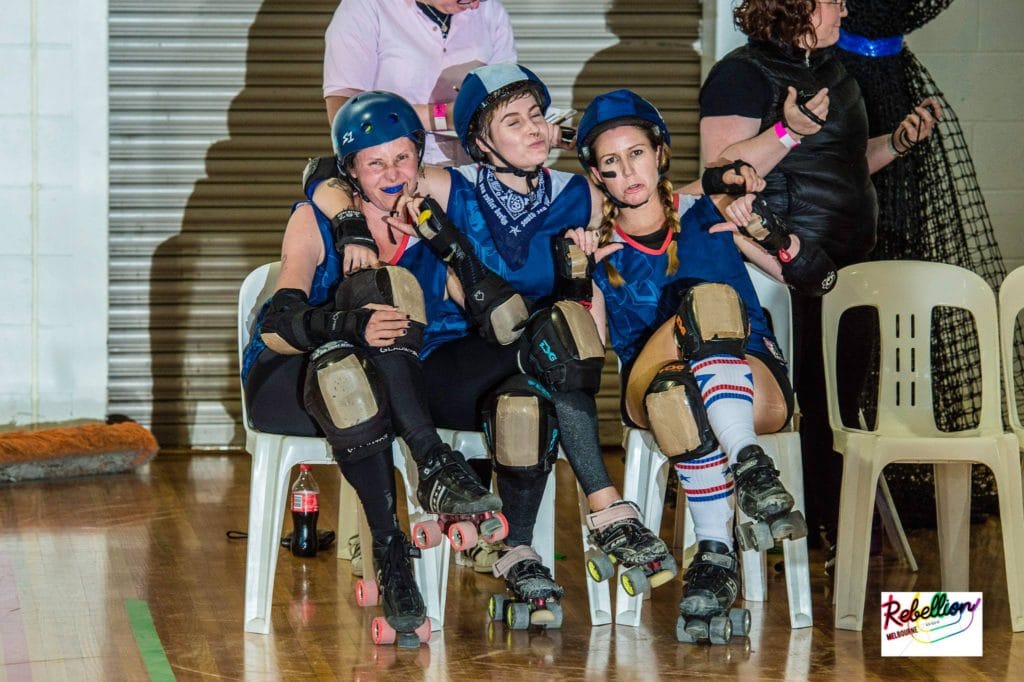 I've come away from these games with a much clearer sense on how we can structure a winning team and am glad we've got our game against our old teammates over and done with.  They went on to win the tournament with us cheering them on the loudest.  It's also amazing fun playing against people you've never played before and so cannot predict what they'll do next, and the trust and teamwork in your team grows so much at these events.  I feel I was an asset to my team and have some great personal successes and team successes to celebrate.
Meanwhile, on the other side of the world, VRDL smashed it and are bringing home the Hydra – all 53 pounds of it.  I don't have the words to express the awe and admiration I feel.  I guess I mostly just want say thanks for showing us what determination and dedication can achieve.
I'm off to edit photos, sleep, take pain killers (stupid DOMS), hug the baby (not sure which order) and try to decide which category this blog goes in… 😉  I hope your weekend was also epic!
p.s. gender stereotypes didn't end up being mentioned because the roller derby community smashes them xxx
[dropcap type="square"] M [/dropcap]iranda